State Test Preparation » Live Crash Courses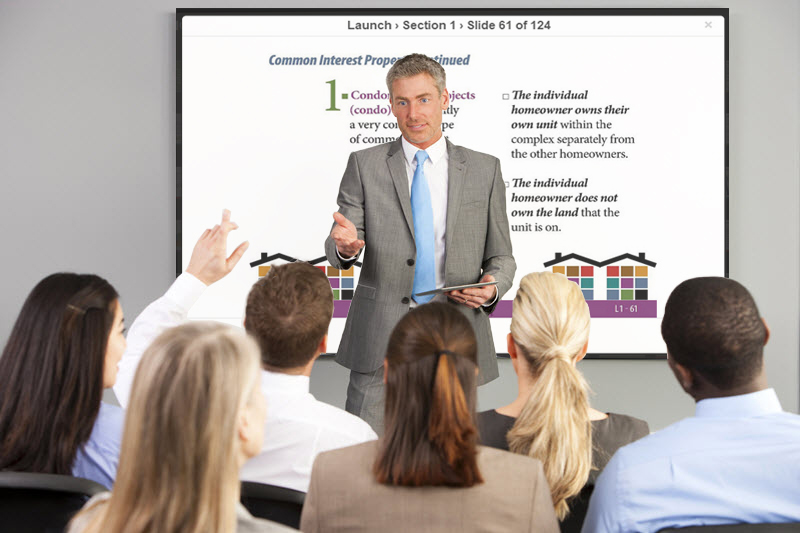 LIVE CRASH COURSES

ATTEND A LIVE CRASH COURSE OF all seven (7) CalBRE topics and learn from highly effective FLASHPOINT presentations. Flashpoint is designed in an "online flash card system" delivered in a "PowerPoint like" program. Knowledgeable and experienced real estate test preparation trainers will take you through each CalBRE topic and question. They will provide you with full explanations and examples of everyday applications.
LIVE CRASH COURSE FEATURES
* 700 Simulated Real Estate Practice Questions with Explanations
* In Depth Overview of the 7 Topics Contained in All CalBRE State Exams
1. Property Ownership and Land Use Controls
2. Laws of Agency and Fiduciary Duties
3. Property Valuation and Financial Analysis
4. Financing
5. Transfer of Property
6. Practice of Real Estate
7. Contracts


* Key Terminology
* Memorization Aids
* Test Taking Techniques
LEARN FROM INDUSTRY EXPERTS! PASS YOUR FIRST TRY!

CALL NOW AND FIND OUT HOW YOU CAN ADD THE LIVE CRASH COURSE TO YOUR EP TEST PREPARATION PACKAGES!
Disclaimer: Executive Programs Real Estate School refrains from any unauthorized reproduction of any portion of the actual California Bureau of Real Estate license examinations. No materials were improperly removed from any actual license examination. All instructional materials are written and copyrighted by, and are the property of Executive Programs Real Estate School, and are used for the sole purpose of education and training.